Originally posted on ZagsBlog.com: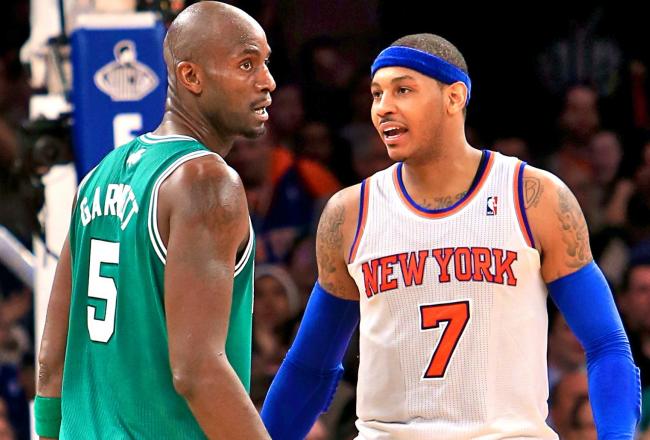 GREENBURGH, N.Y. — Boston fans are hostile to New York teams by nature.
But when Carmelo Anthony and the Knicks make an appearance at TD Garden Thursday night, they figure to be especially unfriendly.
Melo will be making his first appearance in Beantown since he confronted Kevin Garnett outside the Celtics locker room and again on the Madison Square Garden loading dock following the now infamous Honey Nut Cheerios events of Jan. 7. At the time, Anthony said Garnett said something that "crossed the line" during Boston's 102-96 win at Madison Square Garden.
Anthony was ultimately suspended one game for his actions.
"That's the least of my concerns at this point," Anthony said of the Boston crowd Wednesday following practice. "The Boston arena's alway hostile so I'm not expecting nothing different tomorrow."
View original 536 more words
---
---
---