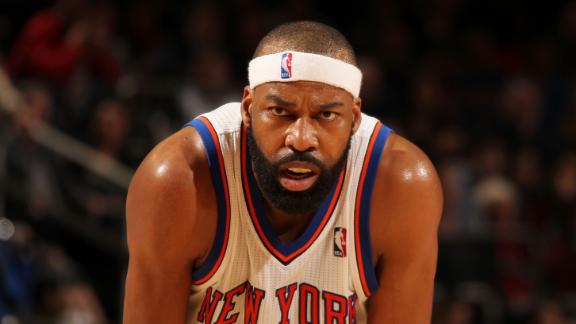 I'm happy where my body is, considering where I started the season, not even thinking that I would be able to play basketball again. But I definitely know that I can get back to my old self and do the things that I've been capable of doing. I may have lost a lot of athleticism, but I can still pass the ball well and run the team, and that's where my focus is right now. I've got to be ready. There's no other choice, there's no other option. I have complete confidence in myself and in my game.
With the report that the team is unlikely to sign another PG moving forward, all eyes have shifted to Baron Davis and any improvements he can make over the next few pre-playoff weeks.
Let's just hope he continues to pass the ball effectively and run the offense as it's designed, because frankly, each time he hits a contested, too-early-into-the-shot-clock-to-be-hucking-that-ball-up 3 pointer, I can't help shaking my head knowing that he's gaining confidence in his shot the wrong way. Sure it goes in some times, but he needs to focus on helping the team out in ways other than late-game scoring.
Hit the open man, and hit open shots. Try and stay in shape and on the court.  Let the rest take care of itself…
---
---
---
---