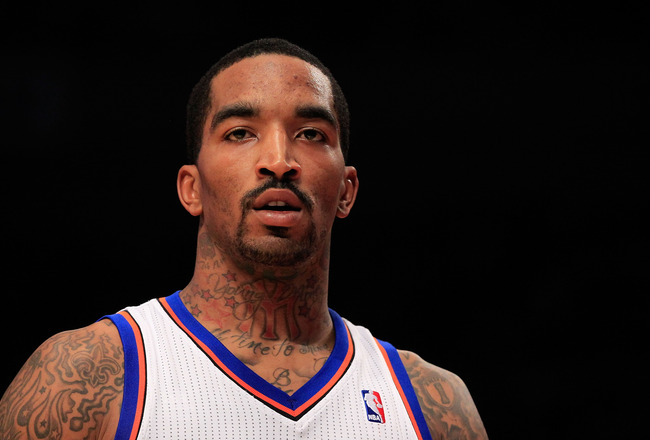 Tommy Dee
Part of what I love about this time of year is that basketball lunatics are in full effect and the smell of the gym and the sound of squeaking sneakers is as beautiful to us as fall foliage during a Saturday drive. Last night I popped in to check out what was going on at Draddy Gymnasium before the Knicks and Nets took the floor. As I went to say hello to some old friends I noticed two dudes checking out the Manhattan College intra squad scrimmage. Upon further review there was J.R. Smith and his brother Chris checking out some hoops before heading to Long Island. I walked over to J.R. said what's up and asked him the question every Knicks fan wants to know about his health.
"You good?"
His response
"Yup."
"No, seriously. Are you good?" I said again.
"Yeah man, I'm ready," he said with a laugh.
Smith is such a huge key to the Knicks, who are praying that Marcus Camby can return soon and that Tyson Chandler's knee issue isn't serious. With their big depth an issue, Smith has to be able to contribute both on the glass and on offense. He can play some three if the Knicks want to go Melo at the 4 and help on the boards. It's my understanding that he will be back to practice this week and hopes to play in the opener. I don't like to speculate on injuries, but that's what I'm hearing.
Read more about J.R. in NY Magazine.
Oh, and for what it's worth NYC may have the best pure scorer in college basketball. His name is George Beamon.
---
---
---
---