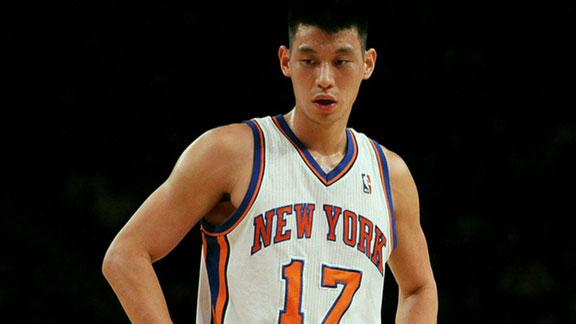 Linsanity – a truly ridiculous pun in retrospect. However, what that word represented was far from fallacy. The New York Knicks, for 28-year old who grew up in New York, were synonymous with tumult. From their near-championship, winning ways in the mid-90's, to the scrappy late-90's teams full of heart and vigor, to the messy "Shandon Anderson-and-Howard Eisley 00's, the Knicks had always been this city's greatest friend and worst enemy.

Naturally, during the 2011-12 season, a lockout shortened one, my life began to mirror the track of the one team in a city filled with professional sports franchises, I had loved so deeply. I was diagnosed with Lymphoma in October and was scheduled to begin chemotherapy just before the first game of the season, Christmas Day, against the Boston Celtics. I knew I'd be spending a lot of time in the hospital while I underwent treatment for my illness, and unwaveringly, the one consistent thought I had was "will Time Warner and MSG figure out their bullsh*t so I can watch some of these games?!" Trivial, perhaps, but I knew that watching the Knicks would be the only consistent way that I'd be able to take my mind off of what was happening to me. The thought of being deprived of it made my heart sink.

The Knicks had just finished a back-to-back that included a mind-blowing performance by Jeremy Lin in Toronto. I remember the date fondly, February, 14th 2012. Lin had capped off a fantastic 27-point, 11-assist Valentine's Day performance with a game winning 3-pointer, their 6th victory in a row. Two days later, TWC and MSG ended their 48 day fracas. February, 17th, I watched the Knicks play (and lose, ugh!) to the New Orleans Hornets from a hospital bed at Memorial-Sloan Kettering.

Linsanity, for me, was an escape. As cliché as I know it sounds, despite my unfortunate circumstances, Jeremy Lin was making basketball in this city relevant again, and for some reason that was more than enough for me to breathe a little more easily. One of the best things about New York (besides its incredible hospitals), is how united so many people can become behind one thing. Two baseball teams, 2 hockey teams, 2 football teams and (back then) 1 basketball team. Jeremy Lin made the city care about these Knicks again. And at the same time, Linsanity gave me a reason to think of a future past the hospital bed in and out of which I spent 4 months; a future where the Knicks might actually be good. Again.

I've been in remission for 8 months now. But not a day goes by when I don't actually reminisce about laying in a hospital or on my couch NOT lamenting about how crappy I felt, and wondering just how far Jeremy Lin could take this team. Through 8 games, Linsanity took the Knicks from ridiculous to resplendent one horrible pun at a time, and I couldn't have been more thankful.
K.T.
---
---
---
---